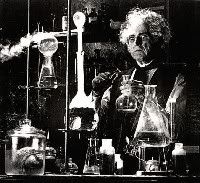 People have asked me how to make Crystal and Gemstone Elixirs. I opt for people making their own because not only does it make it more personal – the connection is greater and the intent is vibrationally matched just to you. I also opt for making them yourself because honestly, there have been some serious frauds being sold on sites. One in particular advertised that they included "real gemstone powder" in the elixirs "for an added boost". This frightened me to no end for one simple reason – some gemstones are made up of chemical compounds that can be potentially toxic to humans and animals. For instance, tiger-eye contains asbestos – that is what makes the bands shine the way they do. We all know the dangers of asbestos!! This is also why I strongly reiterate that people need to know the chemical compositions of stones, minerals and gems – not just their metaphysical properties!
 Also, in using the method I am about to describe, you can use tumbled or natural stone, as this is a Passive Method for charging your elixir and the stone never actually touches the water, BUT it's vibrations are absorbed by the water with a little help from you with your intent.
 You will find and read about different methods for this, my personal method is a combination of several learned from crystal energy workers over the years. To me it is the safest method as well.
What you will need:
A clear glass bowl – I use a glass Pyrex large measuring cup
A clear drinking glass that is taller than your bowl, but will fit inside it while still allowing room for water
Distilled water (you can buy at any grocery store )
Liquor– like brandy, rum or vodka – used as a "fixer" or preservative
Medicine droppers
Small funnel (glass or plastic)
A dark colored (brown, blue or green work best) glass bottle with a screw on top or dropper top
Clear plastic wrap
labels or masking tape used to label
gemstone of your choice – natural or tumbled, you can also use combinations
 Make sure you bowl and your glass are CLEAN! This also means no detergent residue!! Fill your glass bowl about half full of distilled water. Take your stone or stones, and place it in the drinking glass, then place the drinking glass in the water in the bowl. This is why it is important that your glass is taller than your water and/or the bowl – the water should not get into the drinking glass. Cover your bowl and glass with clear plastic wrap. I also wrap a large rubber band around the top to make sure it stays in place. Stretch the plastic wrap tight – so nothing can get into your water. Place the bowl in a safe place inside or outside where it will not be disturbed and nothing can contaminate your water, or possibly puncture the plastic wrap. It needs to be in a place where it can get both sunlight and moonlight for at least a full day – I often let it sit for two days. Keep an eye on it to make sure nothing disturbs it.
 After your water has set, carefully remove the wrap and then the glass from the bowl. Then get your funnel and pour the water into the bottle or bottles – slowly – and leave room to add your fixer (liquor)! Then you will need to add the liquor with the medicine dropper. If you purchase the 2 dram or 4 dram bottle like you find oils in, it is easy to judge how much "fixer" to add to the water. The fixer keeps your water fresh and seals the gemstones vibrations in. I use 4 drops (NOT droppers full – only drops!) per 2 dram bottle. Cap it off and there you have it! Your very own crystal elixir. Make sure you label it immediately and store in a dark place, such as a cupboard or drawer.

 A couple of other choices for your materials: Some people choose to use clear plastic bowls and cups for the creating process. This is especially good if you have curious pets (or family members) that might want to investigate your work. Some people will also use vinegar as their preservative - I suggest white vinegar distilled. Personally I think that brandy is best :) Do not use metal (bowls, funnels ) for anything!Another thing that can boost your work is this; if you are making a gemstone elixir, add a small quartz crystal in for that added energy boost.
As I said there are variations on this method, but I wanted to keep it as simple as possible. Any questions, just ask! Most of all enjoy your creative process!!